Battle4Run is a company committed to the creation of functional and innovative sports equipment. Since we started, Battle4Run has strived to improve the quality of life and functional performance of anyone who acquires any of our products.
Founded by top level soccer professionals and based in Madrid, Battle4Run has a highly specialized team and guarantees European production with the capacity for worldwide distribution.
Battle4Run machines have been conceived, designed, and created in the context of real training. They simulate real-life movements that transfer to the action needs and high-performance requirements in any type of sport. We cannot forget that everyday life can become the most demanding sport.
FUSION OF FUNCTIONALITY, DESIGN AND INNOVATION
MACHINES FOR REAL-LIFE TRAINING NEEDS
FUSION OF FUNCTIONALITY, DESIGN AND INNOVATION
MACHINES FOR REAL-LIFE TRAINING NEEDSes
Join our list and you can get great offers and new news about our products.
Join our list and you can get great offers and new news about our products.
Battle the original is the optimal solution for functional strength training, improving muscular strength and coordination with an integrative approach. Battle develops strength through the everyday movements we use in real life and sports routines. By adding resistance to elementary actions such as sprinting, changes of direction, pull-ups and push-ups, our battle the original takes functional training beyond anything you've ever experienced. Limited only by your imagination, battle will become an essential tool in developing your training programs for maximum strength, explosive power and fatigue resistance.
What it´s made of
Designed to be tough, the Battle4Run will withstand even the most intense training sessions. Built on a steel chassis with galvanized coverings and heavy-duty paint, the Battle4Run has been outfitted with robust industrial grade electronics and an anti-slip system that provides excellent traction on almost any surface. The machine's traction belt is capable of withstanding 15kN of force and provides 23 meters of constant resistance as defined by the user.
What makes Battle the Original different
Resistance provided: Battle allows the user to repeat chained exercises/movements with or without displacements of up to 23 meters, offering constant resistance throughout. Resistance ranges from 4 to 56,5 kilograms distributed in 20 intensity levels. The mechanical design of Battle, together with the industrial manufacturing process and rigorous quality control, guarantees a constant resistance that will not deteriorate over time. This is an important aspect that sets us apart from similar products on the market.
Speed control: Speed control during each repetition is another factor that differentiates Battle from its competitors. It offers the possibility to train with speed control, guaranteeing maximum effectiveness and efficiency during training. In addition, in the original Battle version with Schneider display, it is possible to visualize the speed decrease during repetitions, facilitating the control of the volume of work.

Battle4Run is proud to launch a new high-quality product that adheres to the brand's philosophy: fusing functionality with design and innovation. With Slider by Battle4Run, sliding takes center stage.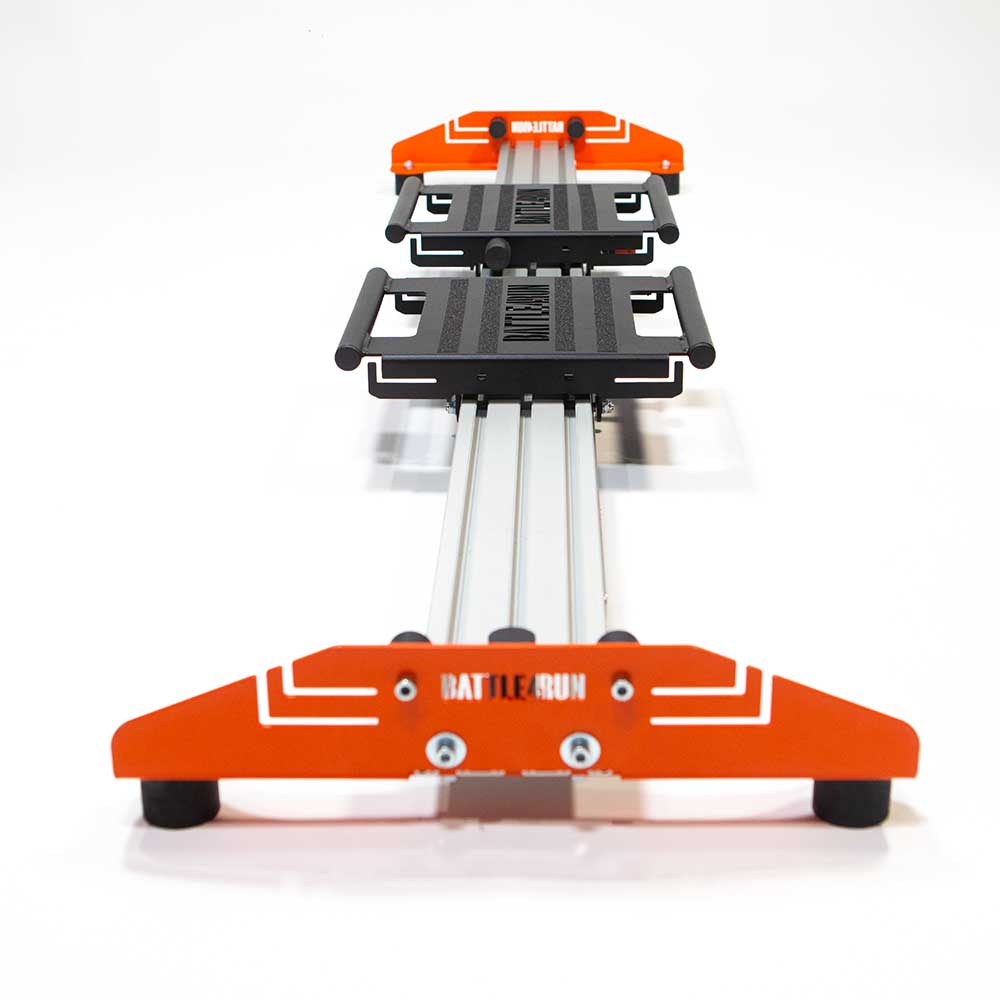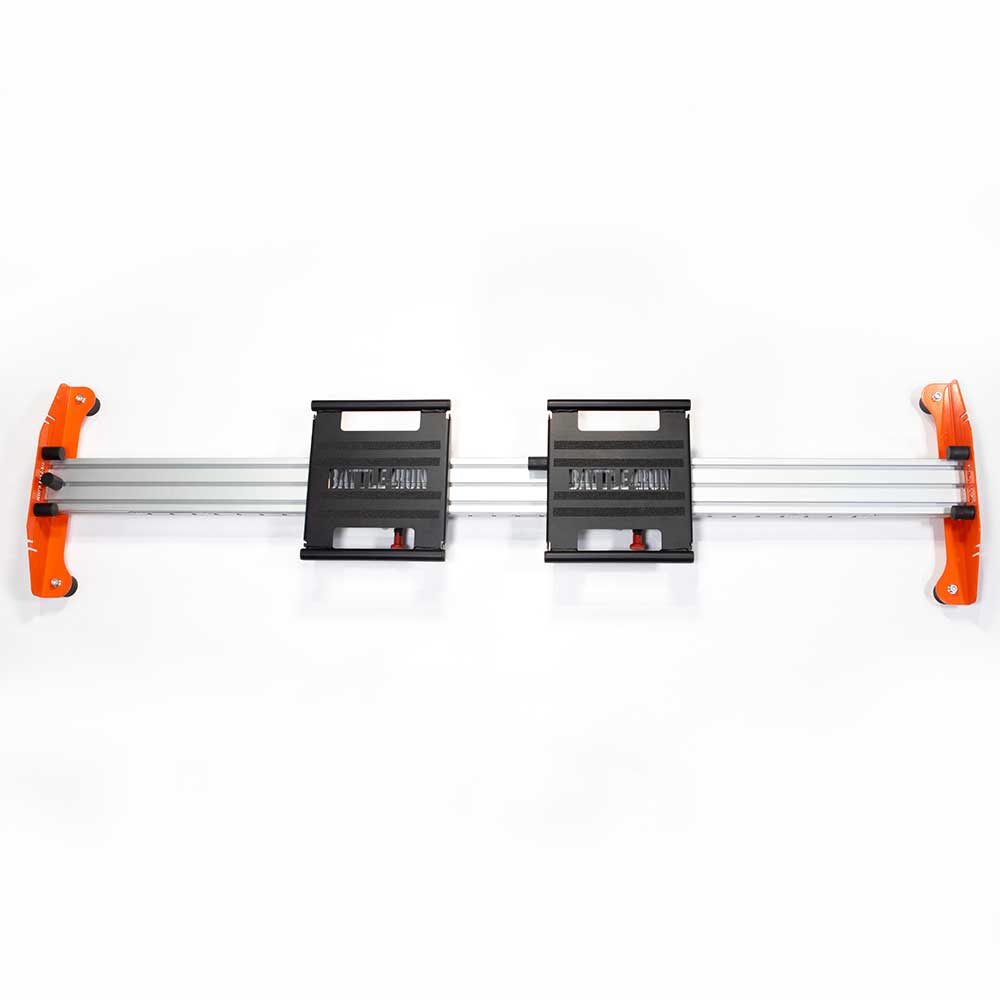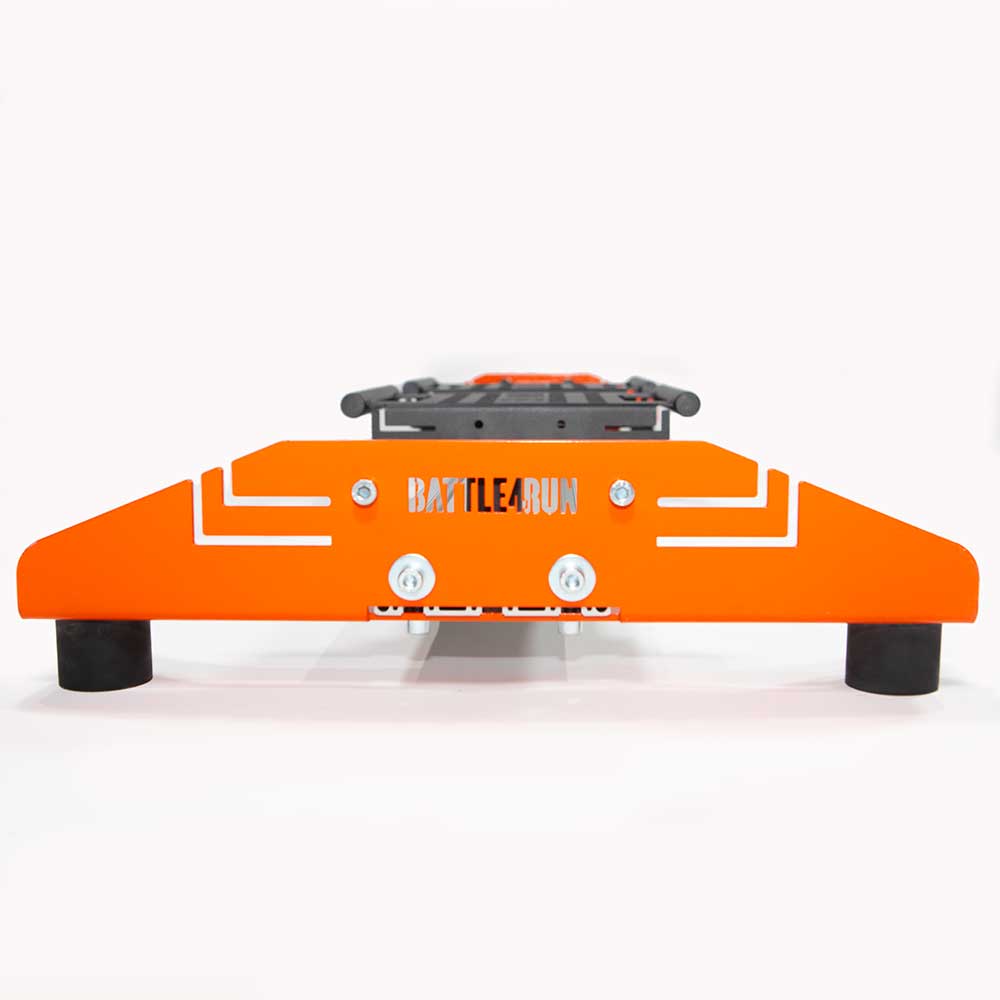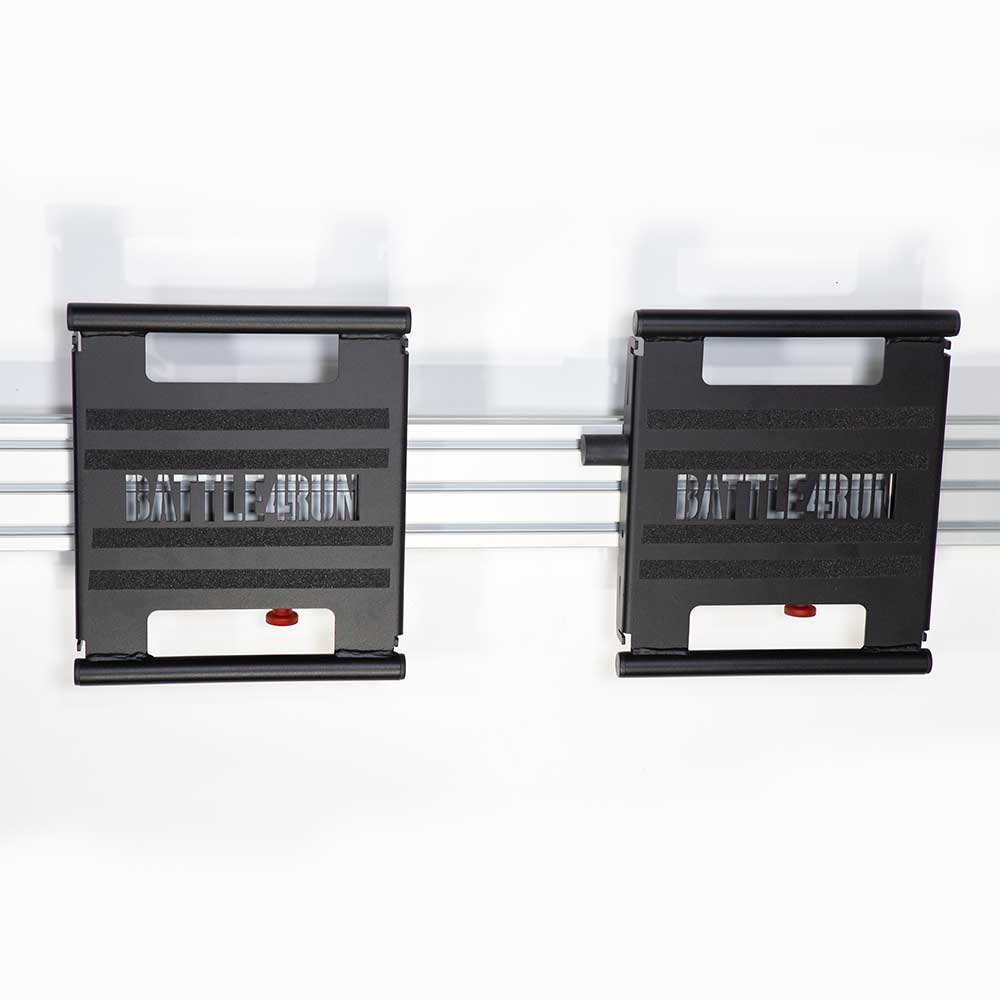 Introducing CRAB by Battle4Run. Our new machine offers the same mechanical performance as Battle the Original with a breakthrough design and more economical price. It seemed impossible but we did it!