PRECISION RESISTANCE TRAINING
Battle4Run is the optimal solution for functional strength training–improving muscle strength and coordination in an integrative approach. Battle4Run builds strength through the every-day movements that we use in real-life and sports routines. By adding resistance to elemental actions like sprinting, direction changes, pulling, and pushing, the Battle4Run takes functional training beyond anything you have ever experienced. Limited only by your imagination, Battle4Run will become a fundamental tool in developing your training programs for maximum strength, explosive power, and fatigue resistance.
Join our list and you can get great offers and new news about our products.
Join our list and you can get great offers and new news about our products.
– TRAIN YOUR STRENGTH –

– TRAIN YOUR POWER –

– TRAIN YOUR COORDINATION –

– TRAIN YOUR SPEED –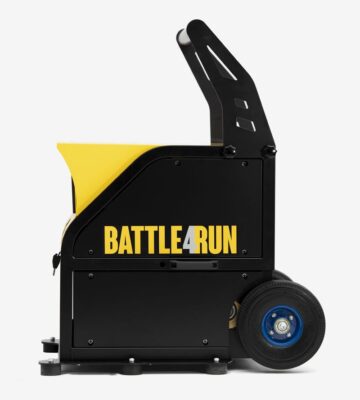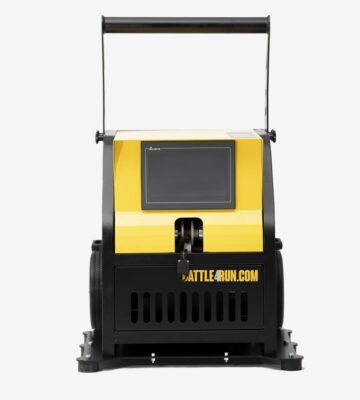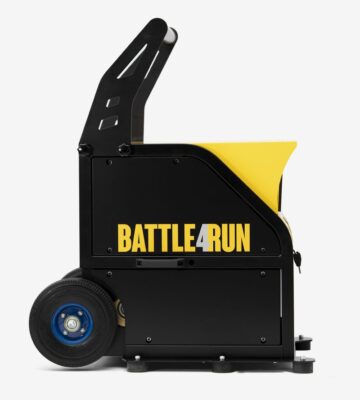 Battle4Run works by means of a fixed resistance transmitted by a 23-meter, inextensible traction belt. the Battle4Run offers 20 resistance levels from 1 to 120 Kilograms. The traction belt can be attached to various accessories in order to apply the resistance to different parts of the user's body. Thus, Battle4Run offers an incredible variety of resistance training exercises. Every millimeter of the traction belt's displacement is monitored, and, at the end of each repetition, the machine gives feedback on maximal and average speeds.
Mono and Bilateral traction straps
Battery
Battle4Run harness
Pull/Push bar
Outdoor protective housing (Available separately)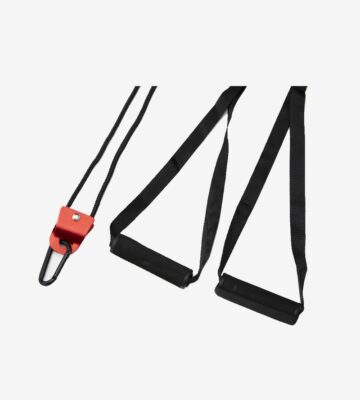 Mono and Bilateral traction straps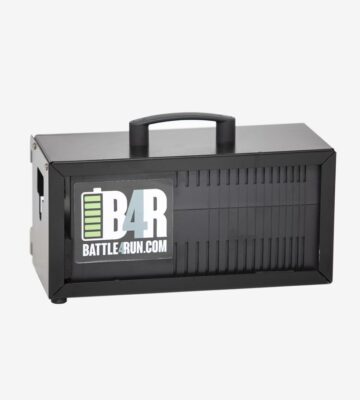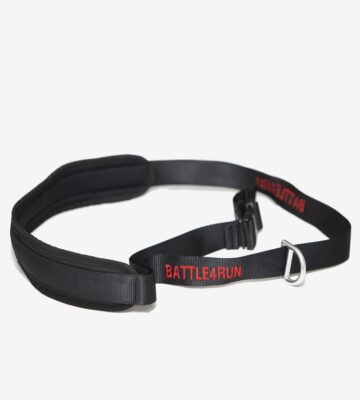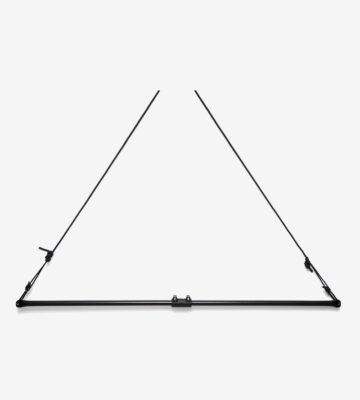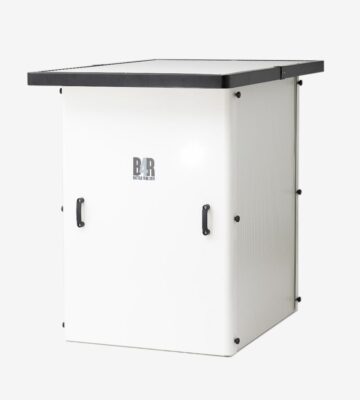 Outdoor protective housing (Available separately)
Designed to be tough, the Battle4Run will withstand even the most intense training sessions. Built on a steel chassis with galvanized coverings and heavy-duty paint, the Battle4Run has been outfitted with robust industrial grade electronics and an anti-slip system that provides excellent traction on almost any surface. The machine's traction belt is capable of withstanding 15kN of force and provides 25 meters of constant resistance as defined by the user.
Battle4Run (B4R) is built to make integral training functional. Characterized by its capability to apply external resistance of varying magnitudes to real life movements, you can apply resistance to the waist, upper torso, feet or hands. For example, you can perform pushing exercises with one hand against the B4R just like in any sport or real-life scenario where you have to project or push an object.
B4R allows you to adjust the resistance through a wide set of values in order to perform the same movement with more or less time of applied force. The same movement can be performed with less resistance and a higher rate–or vice versa, giving you the versatility to train totally different adaptations within the same movement. You can train for maximum capacity to produce force at slow speeds or develop your capability to produce force at medium or high speeds.
B4R applies the same selected resistance through all the established displacements. This allows you to chain repetitions of the same movement while limiting the accumulated inertia. That is, during the entire range of motion you will have the same external resistance. This makes repetition work with B4R different from other inertial machines.
Finally, B4R allows you to spatially link global movements. You can chain pushing or pulling actions over a space of approximately 15 m, thus producing high intensity actions with a UNIQUE component of fatigue resistance. The B4R gives you the adaptability to perform workouts with a greater or lesser component of accumulated fatigue. You can perform maximal or explosive strength training with longer recovery times between repetitions or sets, or chain global actions with displacement in which you increase the overall mechanical stress.
WITH BATTE4RUN THE LIMITS ARE SET ONLY BY YOUR IMAGINATION

What color will you choose?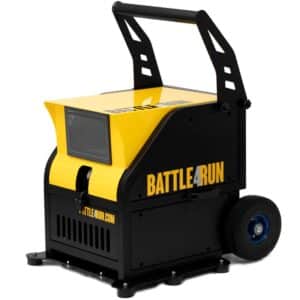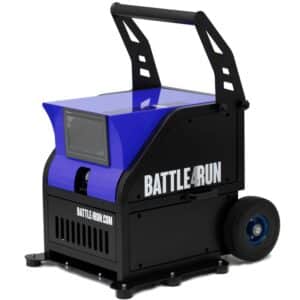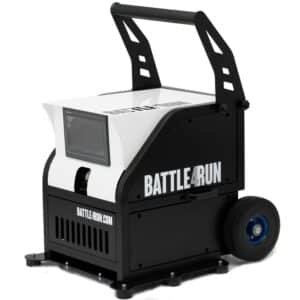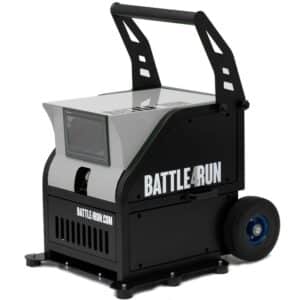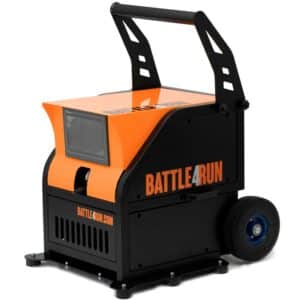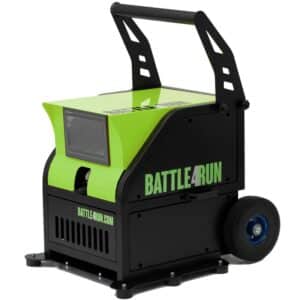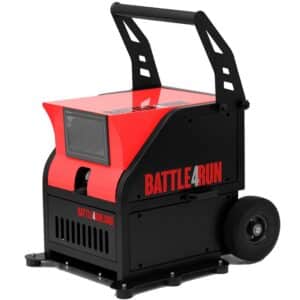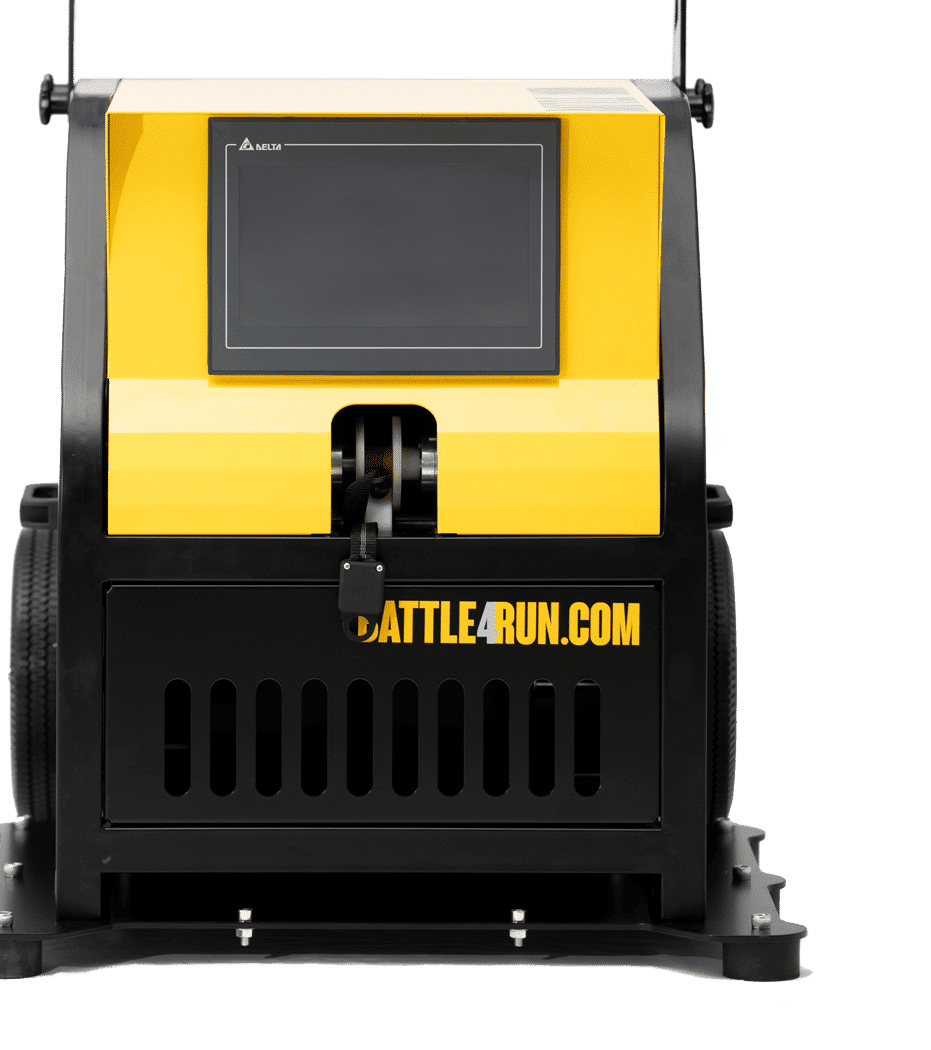 Technical
characteristics