AN INDISPENSABLE MACHINE TO WORK THE WHOLE BODY IN A FUNCTIONAL WAY ON VERTICAL INCLINED PLANES
The 360 BAR is conceived and designed for all types of customers. It is a bar with a loading area that is fixed and adjustable in height, guaranteeing 360 degrees of freedom of movement. We show you the three options available to fix and adjust the height of the 360 BAR. You can choose the option that best suits you and your needs.
Battle4Run has designed three accessories that complete and complement the 360 BAR. These accessories make it a versatile, multi-purpose, global functional training machine, ideal for all types of clients and with options to place it in any space.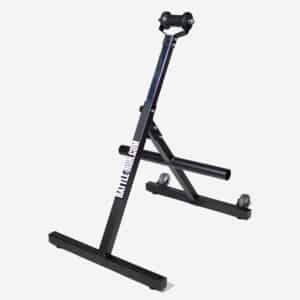 ACCESSORY 1
Height-adjustable stand with disc storage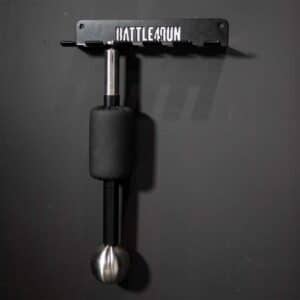 ACCESSORY 2
Hanger for supplements storage.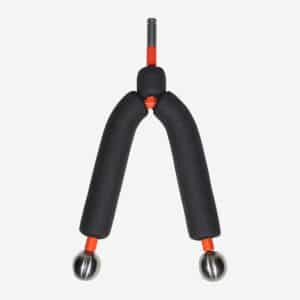 ACCESSORY 3
360 bar bilateral.
The 360 BAR includes a supplement for unilateral work finished in a steel ball that guarantees a better grip. This attachment together with the accessory for bilateral executions created by B4R, makes the 360 BAR an essential machine for training strength and muscle power in multi-plane functional gestures with a variable spectrum of resistances and through truly free, natural and intuitive executions.
Another highlight of the 360 BAR is that once you finish working, you place and store it in an upright position. This detail makes the 360 BAR an ideal machine for training in confined spaces.