WHAT MAKES BATTLE THE ORIGINAL DIFFERENT
Resistance provided: Battle allows the user to repeat chained exercises/movements with or without displacements of up to 23 meters, offering constant resistance throughout. Resistance ranges from 4 to 56,5 kilograms distributed in 20 intensity levels. The mechanical design of Battle, together with the industrial manufacturing process and rigorous quality control, guarantees a constant resistance that will not deteriorate over time. This is an important aspect that sets us apart from similar products on the market.
Speed control: Speed control during each repetition is another factor that differentiates Battle from its competitors. It offers the possibility to train with speed control, guaranteeing maximum effectiveness and efficiency during training. In addition, in the original Battle version with Schneider display, it is possible to visualize the speed decrease during repetitions, facilitating the control of the volume of work.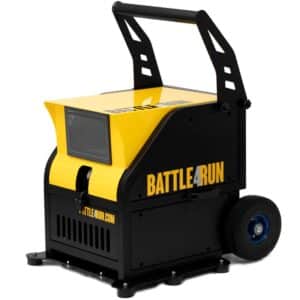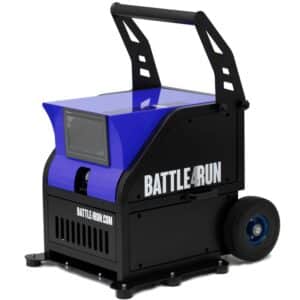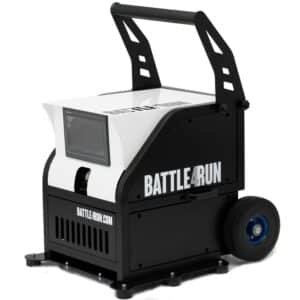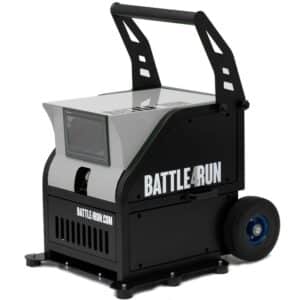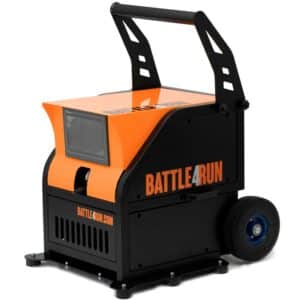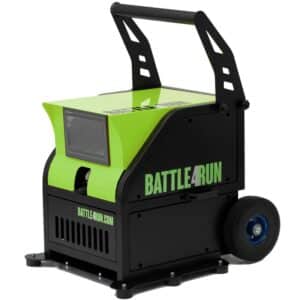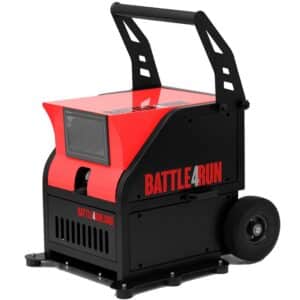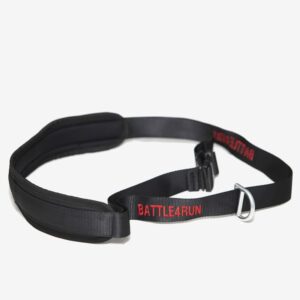 Harness
This harness will allow you to attach the Battle4Run to your waist or torso when training sprints (both forward and backwards) and direction changes.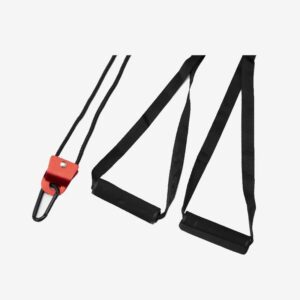 MONO AND BILATERAL TRACTION STRAPS
Use this accessory to train pushing and pulling with one hand, two hands, or alternating hands by using the pulley system.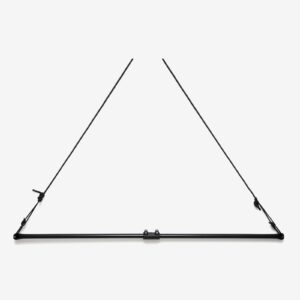 PULL/PUSH BAR
This convenient 120cm folding bar has two openings, one on either end, for attaching one or two carabiners. Ideal for pushing or pulling in bilateral or multiple planes.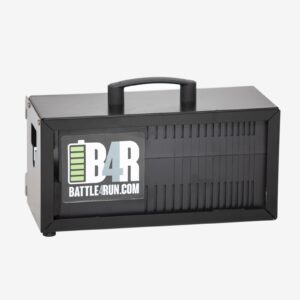 BATTERY
Portable battery that is easily removed and attached to the machine. A fully charged battery will provide up to 4 hours of continuous use without connecting to an electrical supply. Sold separately.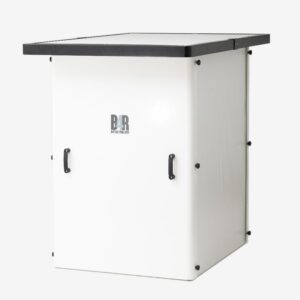 OUTDOOR PROTECTIVE HOUSING
This outdoor protective housing will let you safely keep your Battle4Run permanently outdoors. Available separately.
TECHNICAL CHARACTERISTICS
Model : Battle the original
Dimensions: 819 x 649 x 1012 mm
Packaging dimensions: 900 x 700 x 780 mm
Machine weight with weight / without battery: 128 Kg
Machine weight without weight: 100 kg
Removable weight: 28 Kg
Battery weight: 7,5 Kg
Voltage / Power Watts: 230V – 50 Hz / 20W
Plug type Connection: C13
Connection cable: Shucko a C13
Traction belt length: 23m
Traction belt collection: Retractable
Break type: Electromechanical
Transportation: Wheels and handlebars
Height adjustment: Side handles
Designed to be tough, the Battle4Run will withstand even the most intense training sessions. Built on a steel chassis with galvanized coverings and heavy-duty paint, the Battle4Run has been outfitted with robust industrial grade electronics and an anti-slip system that provides excellent traction on almost any surface. The machine's traction belt is capable of withstanding 15kN of force and provides 23 meters of constant resistance as defined by the user.